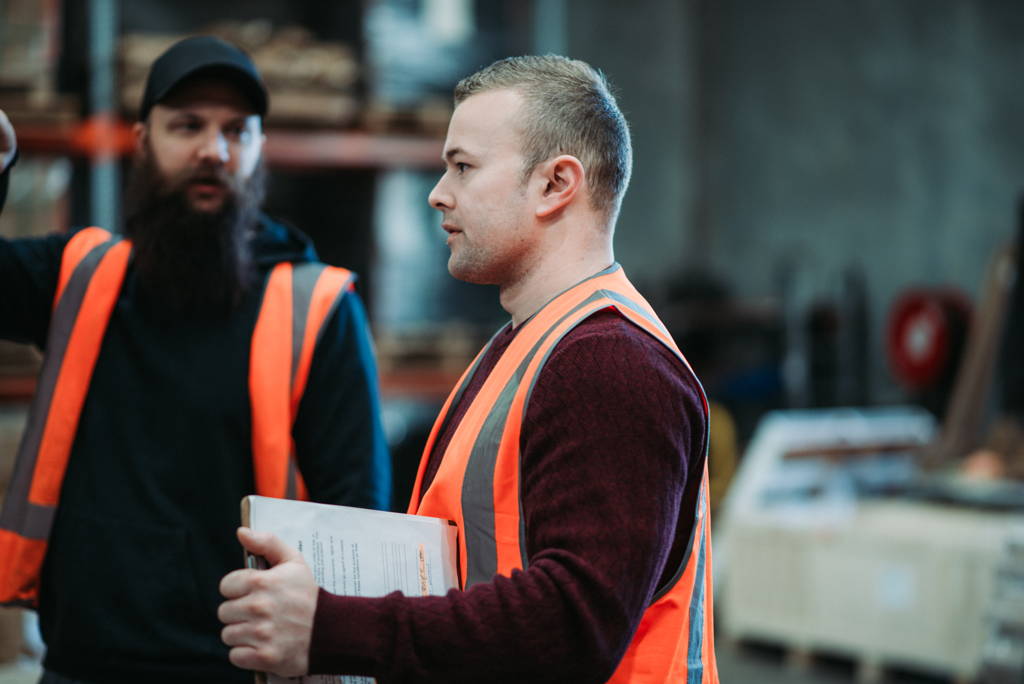 James - Owner, bossman, current dad bod.
​
Like all of you reading this, James had a dream, and like many, he also had a uni degree with an office job in an engineering firm. Hugely inspired by the 4-hour workweek (Tim Ferriss), James did what courageous people do, start life as a double shift.
​
Work by day, Loaded by night, in 3 sqm of his tiny little rental townhouse. Somewhere in between, try to Squat, Bench and Dead.
​
For most, this is a far more relatable story, as the 'quit your job and chase your dream' ethos can be somewhat unrealistic if you want to eat. After years of double-shift life, Loaded was making enough for James to follow his favourite phrase, 'you've got to risk it to win the biscuit'.
​
Now a proud dad, his level of commitment to Loaded hasn't changed, literally putting it all on the line to transition to include an equipment business in 2020.
​
​He may not pack every box anymore, but he's still involved in every level of the business.
​
​Still lifting, still super picky about products, still committed to the strength community.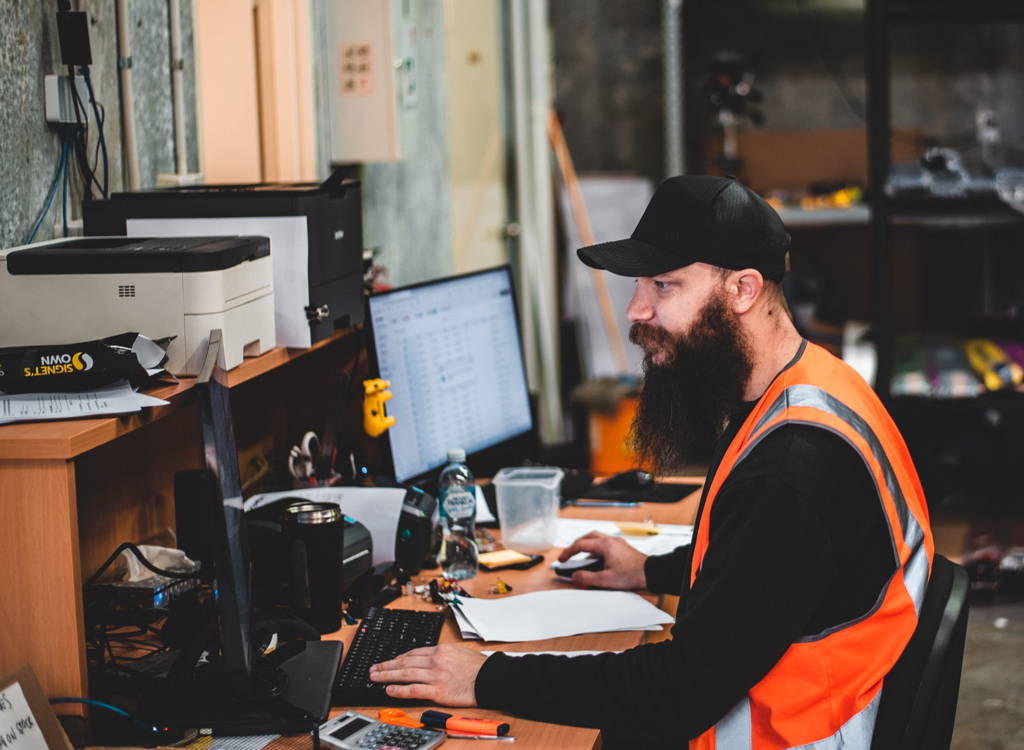 Jarrad - Operations Manager

Jarrad - The literal support structure of this building.
A building is only as strong as its structure, and Loaded is only where it is due to the strength of Jarrad. He is the back bone of this company.
He's been here from early days, from warehouses with no windows to our current 1000sqm facility with actual forklifts (instead of Jarrad breaking his back).
His background in supplements and warehouse operations help, but the biggest factor is his work ethic and intuitive thinking. He's the get it done guy, not talk about how to get it done.
If you've ordered from us in the past, chances are it's because of Jarrad it got out the door fast. In the last year where orders were coming in fast and stock was flying in and out, Jarrad was the man that made it all happen.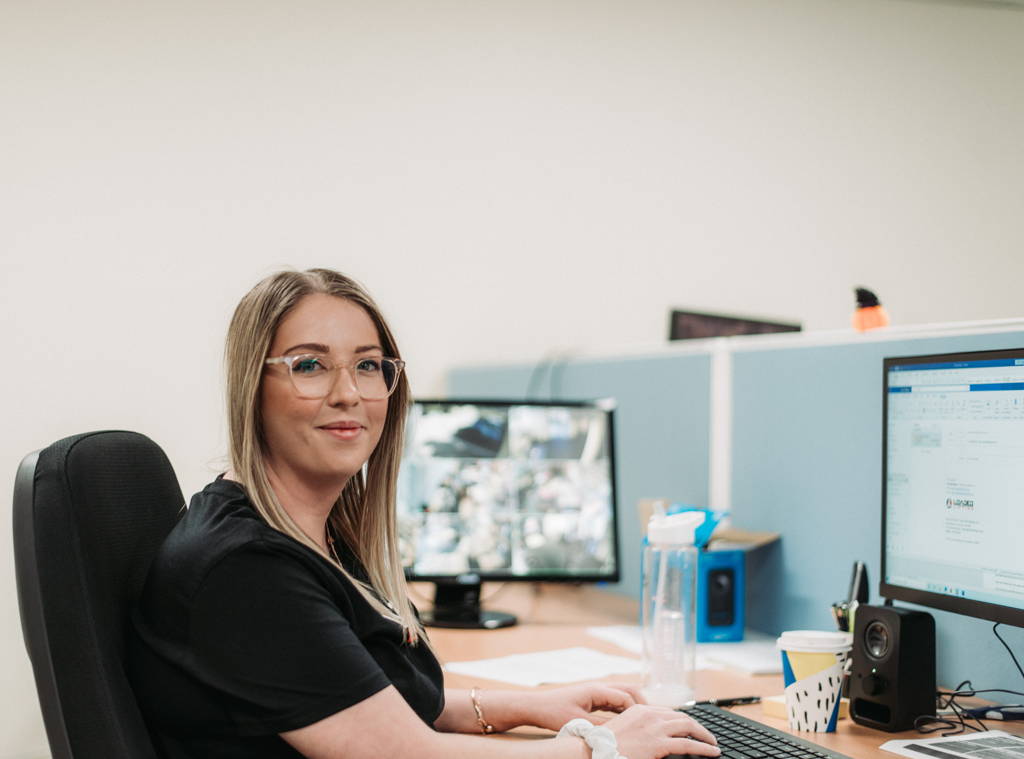 Ashleigh - Executive Assistant

Ashleigh - our breath of fresh air!
As we do our best to meet your needs, we realised we needed a dedicated Customer Experience Manager.
From answering emails quickly, to working the live chat or responding on social, we have the best in the business, Ashleigh, is now working with us!
With over 10 years experience, an eye for detail and quick fingers, you guys are in safe hands!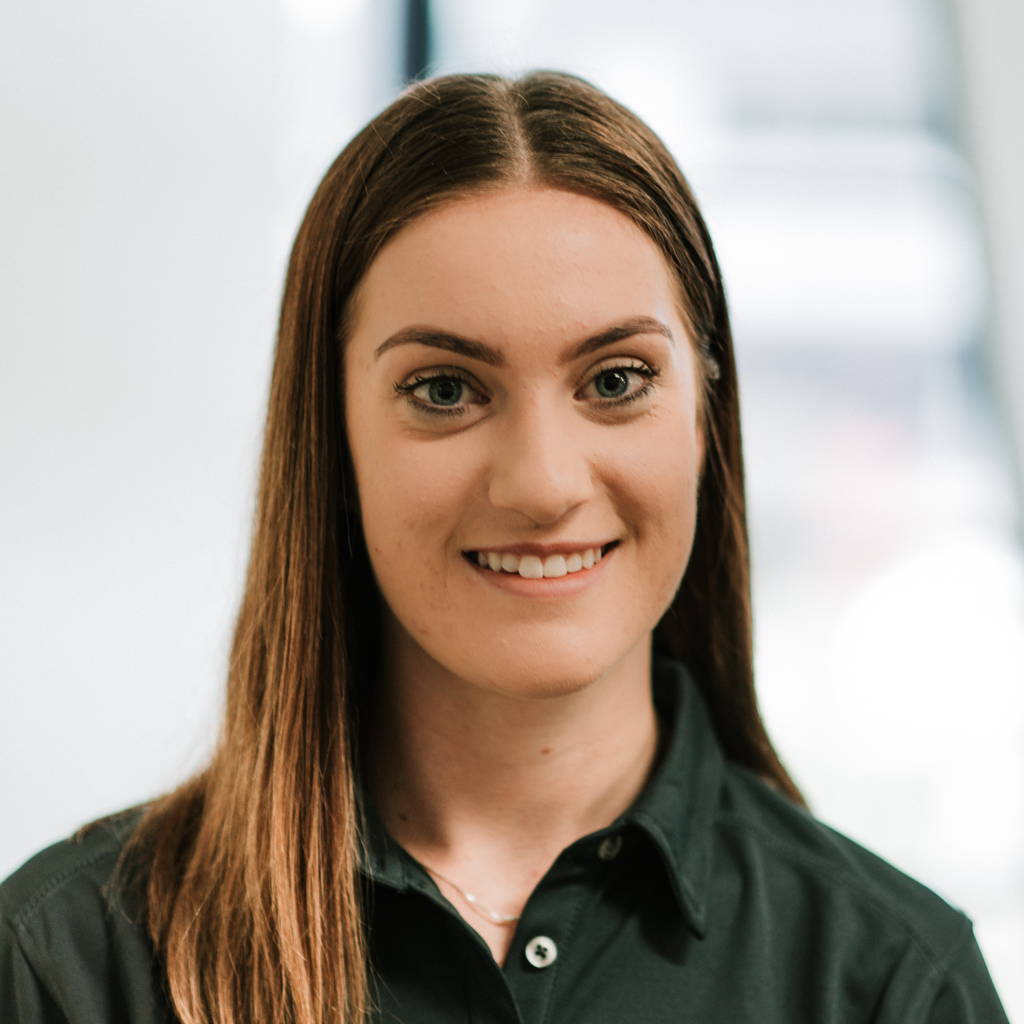 Sarina - Customer Experience

Sarina - the young star of the team!
As we've grown, and the need for fast communication has increased, we needed someone up to the task, that would take it on with the passion required.


We completely lucked out with Sarina. Years of excelling in AFLW leagues, supported by a competitive grind in the gym has made her the final cog we needed (for now!).


Passionate about training, but also an amazing communicator, feel free to hit up our chat Sarina will be there to help.


We're committed to you, our customers, so we're happy to have another staff member to increase our communications.
Jack -  Warehouse and Dispatch

Jack – The young gun of warehouse and logistics.

​
At just 19, Jack has the world at his feet, and we have a great feeling he's going to kill it.
​Currently an engineering student, he already has that pragmatic and solution based mind that makes him a key to the team.
​
He's also keeping us young, as 19 year olds today could well be aliens to people over 30.
​
​His chiselled jawline and bants about English soccer really hide the fact he's a super smart young man.
​
​Glad to have you on board, but if you do a tiktok dance in the warehouse, we will forever judge you (don't worry, he wouldn't)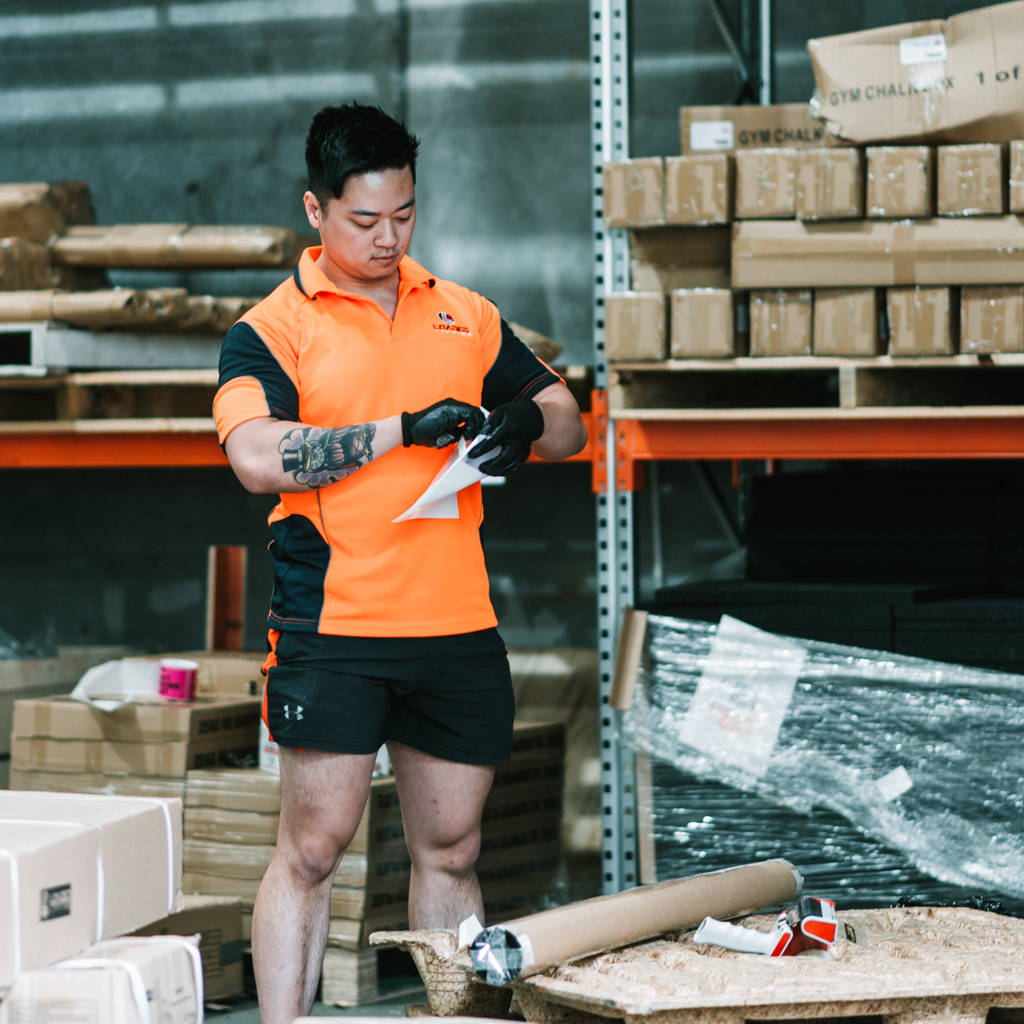 Khiem - Warehouse and Dispatch

Khiem – The actual muscle of this place

​
A recent recuit to the team, but we love him already. The kind of guy that starts thinking about squat day, two days before squat day.
His 5 years of powerlifting and fitness industry serve him well, but what really counts, is his passion for the grind.
​
Nothing stops this guy training, or working, or completing his goals. That's the kind of energy we want at this place.
​
If you ever want to talk about how much to lower your volume when you push up your intensity, this is the guy for you!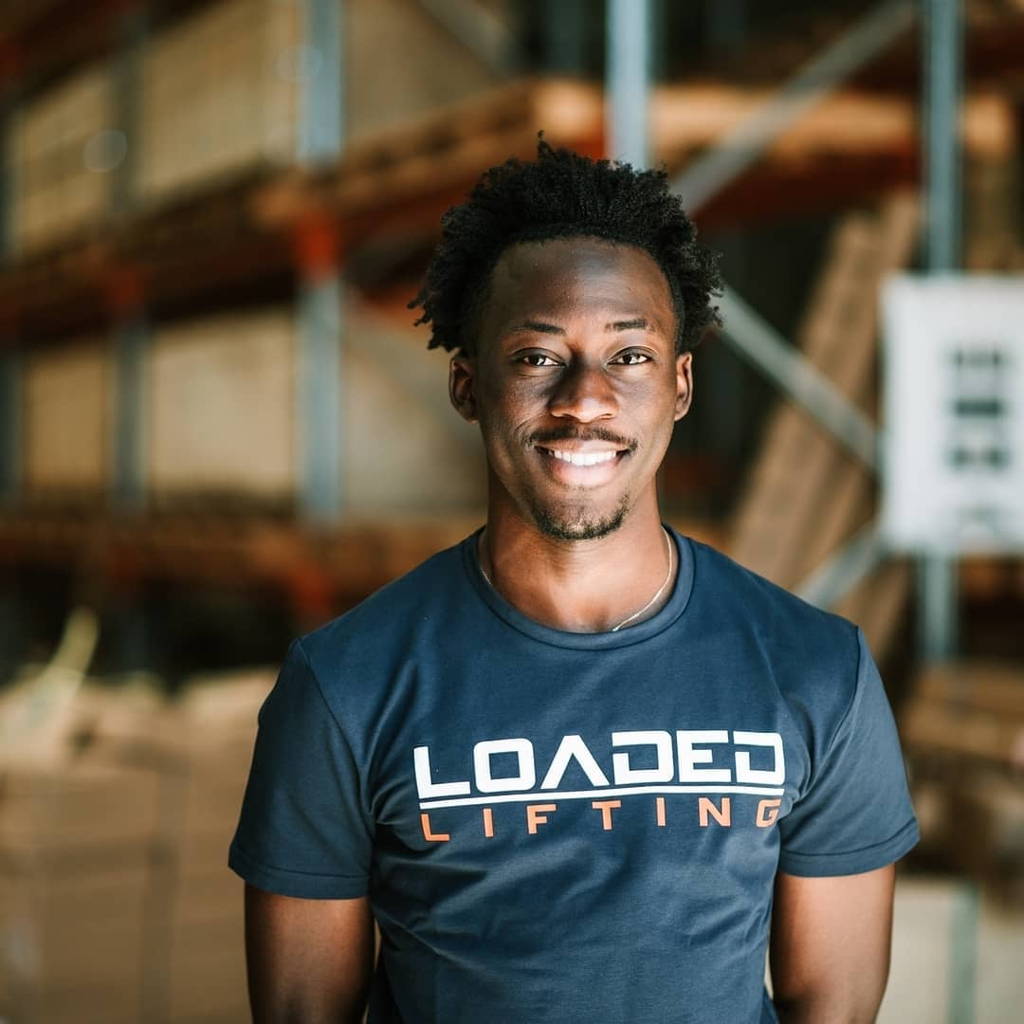 Mwansa - Warehouse and Dispatch

Mwansa - The quickest man around here
​
​The newest member of our team, and we are already impressed with his athleticism, speed and focus. The man is like a laser, sharply focussed on what we need done in the warehouse, to get your goods out even quicker.
​
​At 19, we understand about 6% of his references, and he already sounds smarter than us (currently studying Applied Science Construction Management). Outside of study, and lifting, he plays soccer (quite well and could give Jack a run for his money 😂).
​
​Who remembers being 19, and having a social life, a job, a uni degree and two sports seemed normal, just the idea of that makes us need to nap.
1 comment